[History] 12th China International Lubricants and Technology Exhibition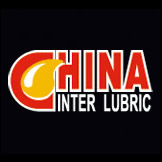 November 16, 2011 - November 18, 2011
Business: Lubricant
CIEC Beijing
2011 is the first year of "China's 12th five year plan". Driven by Chinese macroeconomic policies, automotive, railway, chemical, machinery and equipment manufacturing industries have been growing rapidly, which leads to huge consumption of lubricant products. It is hailed as the best time for lubricant business in China!

Inter Lubric China has been held successfully in Shanghai, Beijing and Guangzhou since it was launched in 2000. It is the annual must-attend event within the lubricant industry in China, which offers a great opportunity for trade and cooperation. As an important part of the exhibition, high level lubricant forums are well received every year.

The largest and most professional international lubricant industry exhibition in China!