[History] The Personal Care and Homecare ingredients (PCHi) Event 2012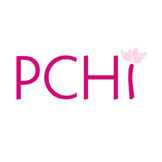 February 27, 2012 - February 29, 2012
Business: Cosmetic
The Personal Care and Homecare ingredients (PCHi) event is set to open its doors to industry professionals in February 2012 with China and the emerging markets a focal point of the show.
World Expo Theme Pavilion, Shanghai
Booth no. H41
Figures from PCHi indicate the market for personal care and home care in China is to grow at an annual compound growth rate of over 12 percent between 2011 – 2014.
According to market researcher RNCOS' Cosmetics and Toiletries Market in China, the Chinese cosmetics and toiletries market is the second largest in the Asia-Pacific region and third largest market in the world and as such the country possesses huge growth potential.
Intering and gaining a foothold
In line with this, PCHi has added a conference topic focusing on entering the Chinese market aimed at providing companies with the information enabling them to gain a foothold in this lucrative market.
Talks will focus on skin and hair care as it forms 50 percent of the personal care product market in China and color cosmetics which is rising in popularity thanks to women becoming more image conscious.
New formulations and consumer demands will be addressed and novel color cosmetics ingredients.
Regulatory issues will also be covered by State Food and Drug Association (SFDA) China on recent changes to regulations to clarify matters to manufacturers.
International platform
"PCHi strives to provide personal care and homecare companies with an international platform from which they can glean insights about latest trends", commented Daniel Chan, Project Director, PCHi.
"We are excited about continuing with this tradition of facilitating content exchange regarding key and growing market segments, and look forward to engaging even more attendees", he added.
The event will also be covering technological innovations and new scientific developments under the following five areas: technology, formulators' workshop, marketing trends, new technology and regulation.
Taking place in Shanghai from the 27th – 29th February 2012, at the World Expo Theme Pavilion, the event organizers expect to see more than 5,000 visitors.