Continuous skills enhancement to support your success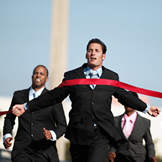 We aim to give you the means to build your career, develop your employment opportunities and learn new skills.
Our learning and training offerings ensure continuous growth through personal development and professional enrichment.
Specialise in lubricants and performance chemicals

You will acquire the knowledge and tools you need to devise creative solutions and best practices.
Groom yourself for promotion

Our Leadership Development courses are designed to enable future and present managers to best fulfil their role. Developed with the participation of leading business schools, our 5 to 21 day courses feature keynote speeches by general managers from other international high-growth companies.
Sharpen your vision of our strategy

Our Strategy and Execution Excellence Centre empowers key employees, experts and managers to devise and execute more effective strategy. You will broaden your understanding through participation in debates and discussions moderated by general managers at group, regional or local level.
Improve your core functional skills

Specialised programmes of training workshops will enable you to enhance your functional expertise. You'll be endowed with the tools you need to successfully fulfil your mission. Our five areas of functional expertise span Sales and Marketing, Operations, Product and Solution Engineering, Human Resources and Finance and Control.