Petrolimex, Daelim in talks over $4.8bln Vietnam refinery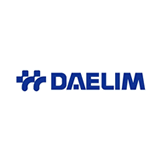 November 14, 2011Oct 25 (Reuters) - Petrolimex said on Tuesday it is in talks with South Korea's Daelim Industrial Co Ltd over a venture to build Vietnam's third oil refinery, which could make Daelim the first foreign investor in the project worth up to $4.8 billion.
Petrolimex would keep a 60 percent stake in the 200,800-barrel-per-day (bpd) Nam Van Phong facility and talks were about the type of crude oil and technology, said Vuong Thai Dung, Deputy Chief Executive Officer of Vietnam's top oil products importer and distributor.
He said Petrolimex will miss the original target of starting construction by 2014-2015, and has not fixed a new timeframe.
"It turns out to be true that Daelim Industrial signed an MOU with Petrolimex for a feasibility study, and nothing on investment size and capacities has been determined yet," a Daelim spokesman said when asked about the deal.
He said the memorandum of understanding was about "construction of refining and petrochemical facilities, not about their operation".
Asked if Daelim Industrial, which has been building overseas plants including refineries, will hold some stake in the venture, he said: "It is also not yet decided."
Dung estimated the cost for the first phase at $3 billion while both sides have yet to discuss further phases.
Hanoi-based Petrolimex said in July it planned to invest $4.4 billion to $4.8 billion in building the Nam Van Phong oil refinery complex in the central province of Khanh Hoa.
Vietnam has been operating the $2.2-billion Dung Quat oil refinery, its sole such facility, at a capacity of 130,500 bpd, and has also started work to build a second, the $7.5-billion Nghi Son refinery. (Reporting by Ngo Thi Ngoc Chau in HANOI and Cho Meeyoung in SEOUL; Writing by Ho Binh Minh; Editing by Ramthan Hussain)